This page was last updated on: January 28, 2017
THESE ARE A FEW OF MY CHILDRENS BOOKS  AND I HAVE MORE OF MOST BOOKS IN STOCK PLUS A GOOD RANGE OF ANNUALS BUT NOT NEW ONES SORRY .

GARFIELD & SNOOPY BOOKS 

one of many @ £3 each 

THOMAS  THE TANK ENGINE BOOKS  

MORE THOMAS  DIFFERENT FORMAT  LATER ON PAGE 

SOOTY  THE ARTIST PUBLISHED BY PURNELL 1969  

SECRET SEVEN ADVENTURE 1957 

SLIGHT FOXING  £4



BROWNIE BOOK SERIES 706  

CHILDS SIGNATURE INSIDE 

CHILD STORIES FROM DICKENS  

LADYBIRD 12 C

THE OPEN DOOR TO READING "£2

THOMAS SERIES  HENRY THE GREEN ENGINE 

MORE OF SERIES IN STOCK IN SUPER CONDITION

list below 

Edward & Gordon

Percy Runs Away

Henry the Green Engine 

Close Shave

Gallant Old Engine

Duck & Dukes

Buzz Buzz

Gordon the Big Engine

Toby the Tram

Thomas the Runaway

Henry & the Elephant

James and the Diesel Engine

The Sad Story of Henry

Thomas & Gordon

Bowled Out

Troublesome Engines

Home at Last 

Hullo Twins

Bull's - Eyes

Thomas & Bertie

CHILDRENS CLASSICS 

MORE IN STOCK 

PLEASE EMAILS YOUR WANTS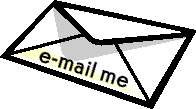 observer books for sale with or without dust jackets

THE ABBEY GIRLS AGAIN  BY ELSIE J OXENHAM   HB  IN GOOD CONDITION  

TOTS ABC  HARDBACK  A BIT TATTY BUT NICE FOR AGE 

THE WONDER BOOK OF RAILWAYS   OLD HARDBACK A LITTLE NIBBLED TO EDGES  BUT LOVELY PLATES !! AND DETAIL GOOD FOR THE ENQUIRING MIND !! sold

WENDY'S ADVENTURES IN SCOTLAND 

A NICE SCHOOLGIRL TYPE BOOK  HB

IN REASONABLE CONDITION  


RUPERT BOOKS  AVAILABLE NOW 

VINTAGE PETER PAN SPINE SADLY DAMAGED  SPINE

LOVELY PLATES  

sold

RUPERT 1976  GOOD CONDITION 

CLIPPED  & A SCRIBBLE ON FRONT PAGE  SEE PICTURE LINK
SILLY SALE THOMAS BOOKS £1.50 EACH SEE LIST BELOW !!!

only a few left now 

THOMAS  BOOK MOUNTAIN ENGINES   HB DJ 1964  IST EDITION  

BOOK GOOD DJACKET  AS SEEN  NOT CLIPPED .   

THE GIRLS BUDGET BOOK 

PUBLISHED BY BLACKIE

ALL PAGES  THERE  A BIT TATTY TO EDGES  AND SPINE BINDING SEE PICTURE